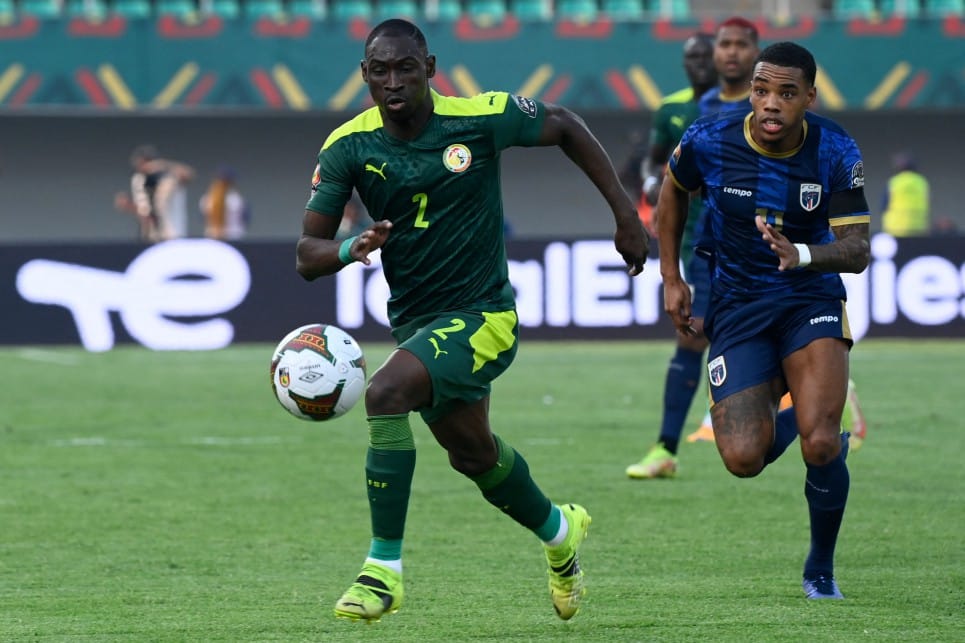 Senegal advanced to the quarter final of the Africa Cup of Nations after a 2-0 win over nine men Cape Verde.
The Teranga Lions scored two goals in the second half to keep their title hope alive at the Stade Omnisports de Bafoussam in Cameroon on Tuesday evening.
Senegal exerted pressure on the Blue Sharks from the kick off put were unfortunate to broke the deadlock.
Goals from Sadio Mane and Bamba Dieng inspired the Lions of Teranga to a victory which earned the tournament favourites a spot in the quarter-finals, while the Blue Sharks crashed out of the competition.
The Lions of the Teranga exerted pressure on the Blue Sharks from the first whistle and they were unfortunate not to take an early lead.
Sadio Mane and Pape Gueye orchetsrated havoc on the Cape Verdian defence and Mane almost broke the deadlock as he curled a shot in the opening minutes.
Cape Verde were reduced to 10 men in the 21st minute after Patrick Andrade was sent off for making a reckless challenge on Pape Gueye.
Despite one man down, Cape Verde did not budged as they matched the Senegalese but thanks to the Blue Sharks goalkeeper Vozinha.
The score was 0-0 during the half-time which saw Senegal dominate possession without scoring.
The Teranga Lions made good use of their numbers as they continued to push for the opening goal.
Cape Verde hero, Vozinha who had made several saves to deny Senegal was then sent off  for denying Mane goalscoring opportunity as the duo collided in the 55th minute.
Marcio Rosa put on his glove to stand between the sticks as the Islanders still contained Senegal.
Senegal breathed a sigh of relief as Mane finally broke the deadlock in the 63rd minute with a wonderful strike.