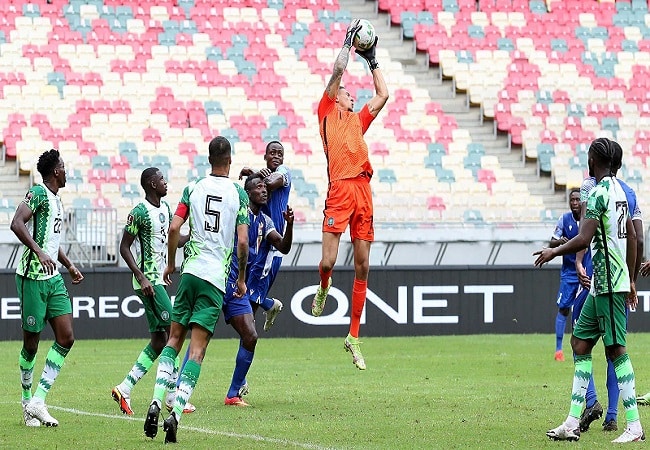 It is undoubted how football-crazy Cameroonians are. However, the 2022 Africa Cup of Nations (AFCON) going on in five-time African champions country, Cameroon, has not mobilized crowd as expected into the stadiums. Not only for Covid-19 vaccination that is mandatory for the spectators as directed by Caf general secretary, Veron Mosengo-Omba before the tournament started, but for tickets' judged too expensive.
Also Read : CAMEROON FA AND CAF STRESS THAT AFCON WILL TAKE PLACE AMID CANCELLATION RUMOURS
According to local journalist Lawrence Ndeke, it appears that Cameroonians do not want to be vaccinated.
"Most do not believe there is Covid-19. So they have no problem staying away from the Afcon games," Nkede added.
Only six percent of the Cameroon population is vaccinated. That should also explain why masking is not a culture there, not to mention the poor emphasis on sanitizing before you can get into any public place.
However, it is not only the failure to get vaccinated that is keeping people away. For many Cameroonians, the tickets prices are exorbitant. The cheapest ticket goes for $7. And the
most expensive is $17.
Others cost $10 and $14. Ndeke said that such ticket prices are quite high for the locals. Instead, people watch the games in the comfort of their homes on TV.
Others go to the open parks where these games are broadcast live on giant screens, and viewing is for free. In addition, the kickoff times have also been unfavourable. Some games kicked off at 2pm local when most people are still at work and others at 8pm local to finish late.
With the tough economics at play in Cameroon, and Africa at large, because of Covid-19, priority cannot be football but an income to sustain one's family.
Not Covid-19 Vaccination The Only Reason Why Stadiums Are Empty (africatopsports.com)