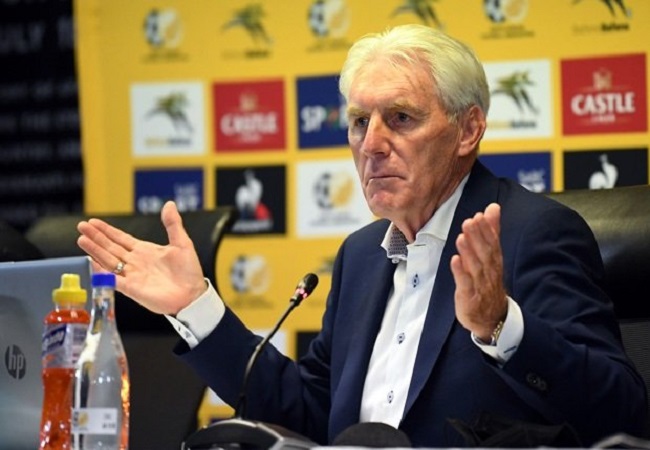 Bafana Bafana are now just two games and four points away from moving on to the final round of Fifa World Cup qualification for Africa. They are to face Zimbabwe in Johannesburg on Thursday, before travelling to Ghana three days later for what is likely to be the deciding tie in their group.
Also Read : SOUTH AFRICA VS ZIMBABWE : HUGO BROOS WANT TO BEAT WARRIORS TO KEEP UP 'PRESSURE ON GHANA'
Only one of Bafana or the Black Stars will move on to the third stage in their bid to be one of the 32 nations duelling for world glory in Qatar next year.
After four games, the South Africans have accumulated 10 points and lead initial Group G favourites Ghana by a solitary point. They are yet to suffer defeat and have conceded only a single goal.
Even the South African Football Association (Safa) was quick to point out that qualifying for Qatar was not a mandate for the coach upon his appointment, with their eyes fixed more on the 2023 Afcon and the 2026 World Cup.
Also Read : HUGO BROOS' SALARY AT THE HEAD OF BAFANA BAFANA REVEALED
Though they have exceeded expectations, the 69-year-old Belgian believes that even if his charges do fall short of qualifying for Qatar next year, it will be a learning curve for a young group of players.
"I repeat what I said before the qualifiers: we will do everything to be qualified for the next round. If it doesn't succeed, it will be a disappointment for everyone, but not a disaster. Don't forget, this team has existed for only three months." Broos told journalists at a pre-match conference.
Broos said the overall benefits of their run so far would be immeasurable in ensuring that the squad was well prepared for their future endeavours and in the milestones that were key to retaining his job.
Despite his tentative sentiments around qualification, the coach is still keen to see his players give it their all to book their ticket to the World Cup.
The coach has warned his players against complacency when they face a Zimbabwe team that has nothing to lose after falling out of the race to qualify for Qatar.
"The most important thing is how we're going to play, what we're going to do on the pitch. We have to start the game not giving them confidence. This team (Zimbabwe) is coming to South Africa not believing that they can win, but trying to win. So, if we give them confidence from the beginning of the game, it will be more difficult than it is already." Broos said.
"It's not an easy game for us. But if we lose points, it will be our mistake. It will mean that we are not playing as we have to play and that we are not playing at our level. If we can do that [play at our level] we will win the game. We have to be ready from the first second of the game. That is important." Urged the coach.