The Senegalese glovesman was a true wall for the Blues on Tuesday and played a major role for Thomas Thomas Tuchel's side to keep a clean sheet and secure the three points.
He was arguably the best Chelsea player on the picth and won as expected the Man Of The Match award after the game.
Edouard Mendy presented with the 2021 UEFA Best Goalkeeper Award.However, Mendy's absence from the 2021 Ballon d'Or shortlist continue to headlines the debates on the different platforms.
And his countrymen Sadio Mané and Kalidou Koulibaly, his club teammate Antonio Rudiger also questioned his absence from the 30-man shortlist of the Ballon d'Or.
"Someone explain why he's not nominated for the Ballon d'Or. What a performance ! Edouard Mendy", the German defender wrote on his Twitter account.
Read also : Zinedine Zidane names who should win the Ballon d'Or this year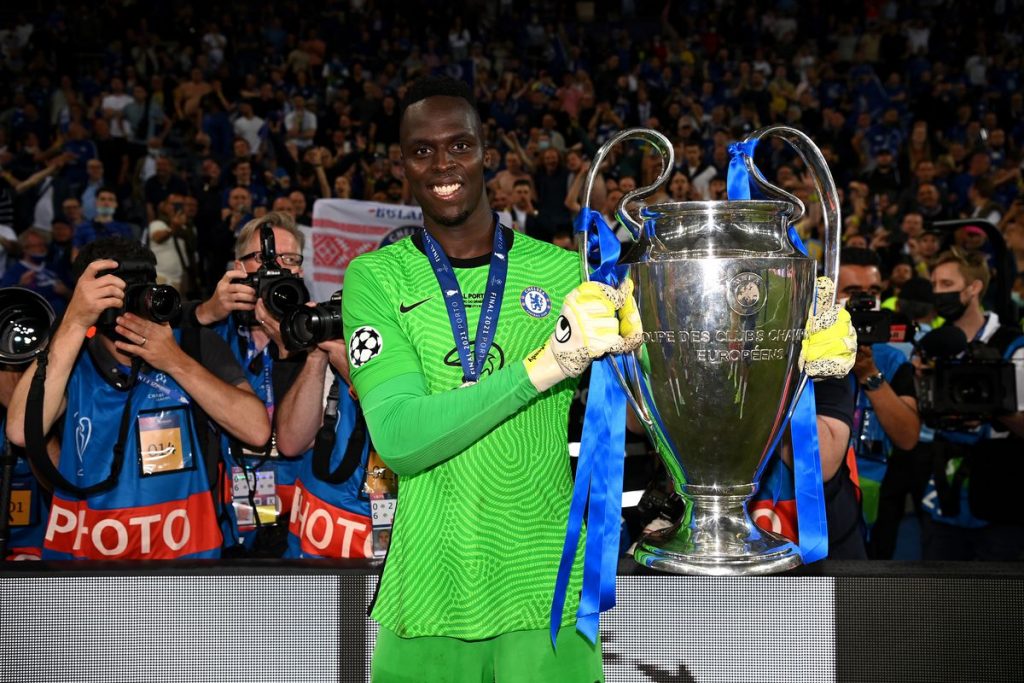 Chelsea Boss Thomas Tuchel said : "I hope it does not bother him, because it does not bother me too much. He's not too influenced by that.
"I think we could be on that list as a whole team, we won that competition as a team.
"If we have five names or six names it doesn't matter. We won the Champions League with 21, 23 guys, everybody played their role.
"Today we relied on him heavily again today, he's the guy who performs so well for us and that we're so happy for. So everything is good", the German gaffer added.
Source:Rudiger wonders why Edouard Mendy isn't nominated for Ballon d'Or 2021 (africatopsports.com)