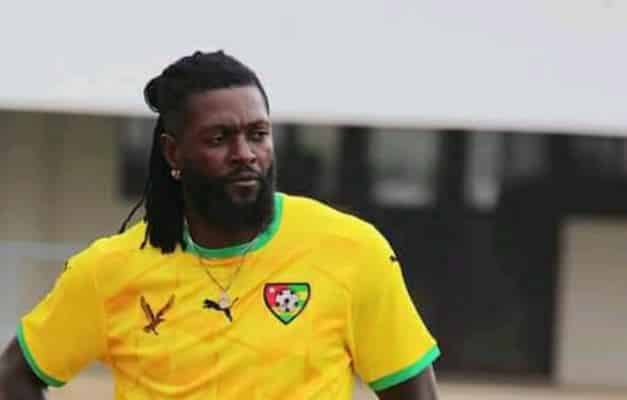 Emmanuel Adebayor formalized this Monday, March 2 his retirement sport. Through a video published on his Instagram account, the 39-year-old striker said he had decided to hang up.
Without a club since the end of his adventure in Olympia (Paraguay) in 2020, the Togolese international (85 caps, 32 goals) has decided to stop his football career, long more than 20 years.
"My profession as a professional player has been an incredible journey. Thank you to all the fans who supported me. I'm very grateful for everything," the former Arsenal striker said in his video.
It should be remembered that his short stay in Paraguay (February – July 2020) will be the last of his immense career. Adebayor has had notable spells at FC Metz, Monaco, Arsenal, Manchester City, Real Madrid, Tottenham and Crystal Palace. The striker also played for Turkish clubs Istanbul Basaksehir and Kayserispor.
In total, Emmanuel Adebayor has scored 207 goals and provided 65 assists in 593 professional games.