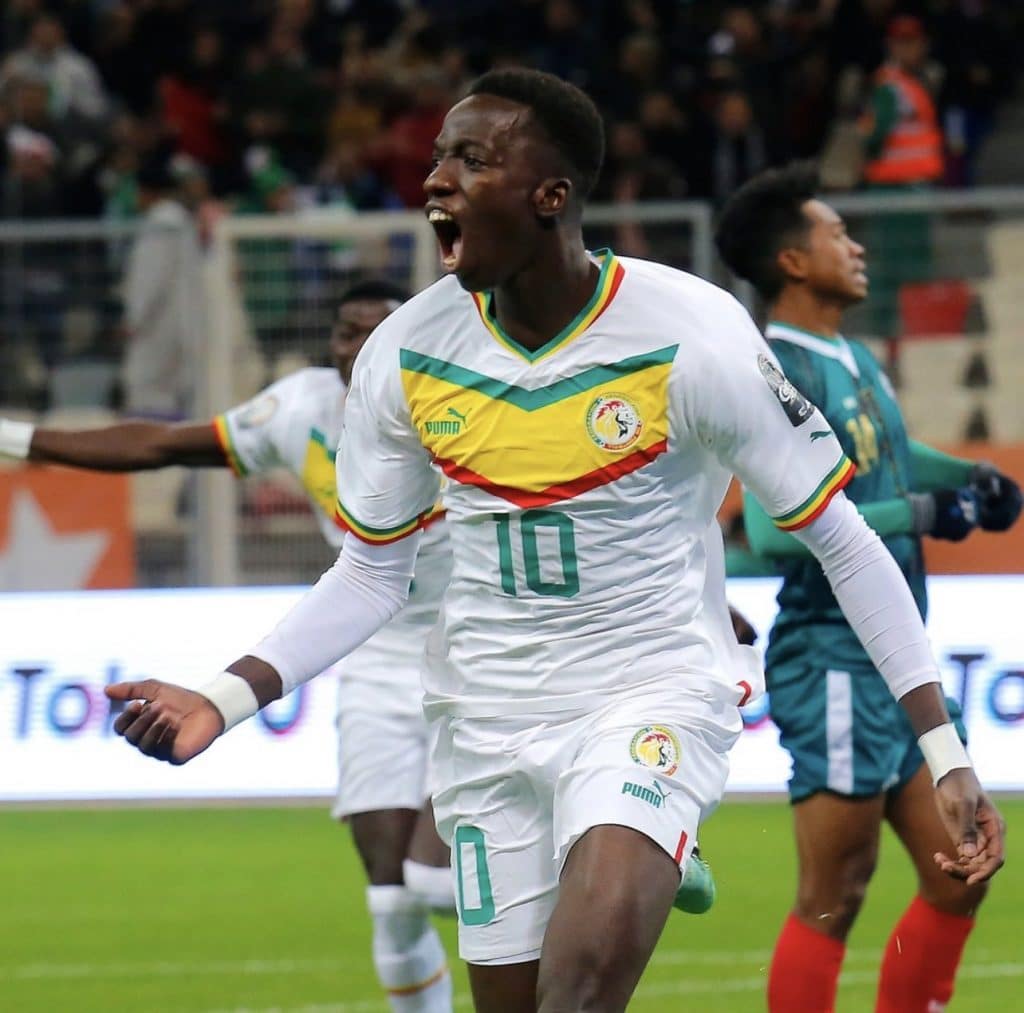 Papa Diallo scored the lone goal as Senegal defeated Madagascar 1-0 on Tuesday night at the Nelson Mandela Stadium in Algiers to advance to the championship game of the TotalEnergies African Nations Championship CHAN 2022.
The tournament's first goal was scored in the fifth minute when Diallo connected to a Mamadou Sane pass from the right and looped a header past Nina, the goalkeeper for Madagascar, who had left his line.
Senegal capitalized on this momentum to maintain control of the match on both ends of the field while denying Madagascar any opportunity to feel at ease handling the ball.
Moussa Ndiaye, who was in excellent form, found Diallo in the box with a well-placed ball, but Nina was there at just the right moment to stop the Generation Foot forward.
The Malagasy was still being questioned by Pape Diaw's team when Senegal forward Cheikh Ibra Diouf found himself one-on-one with Nina. However, Nina was quick to stop the attempt to further frustrate Senegal.
Malick Mbaye then moved in front of Avizara Soloniaina, cut into the box, and sent a brilliant pass to Diallo for yet another Senegal goal, but Nina, who was named player of the match, stopped him this time.
The second half saw Madagascar hold off Senegal's charge while Soloniaina Rajo Nirina Razafindrabearimihanta, better known as Berajo, cleared when Cheikhou Ndiaye got to a loose ball from a corner kick. However, Berajo's diving header hit the crossbar to spare Madagascar's face and prevent an own goal.
Diallo outran the Madagascar defense in the 83rd minute, but his shot went beyond the crossbar even though Nina strayed from his line.
The Barea's attacking strength was questioned on the night as Koloina and Tokinantenaina Olivier Randriatsiferana, also known as Tsiry, searched for rare scoring opportunities, but their attempts fell short.
Senegal persevered to advance to their first-ever TotalEnergies CHAN championship game, where they will take on hosts Algeria on February 4 at 1930GMT in the same arena.
Source:Africa Top Sports