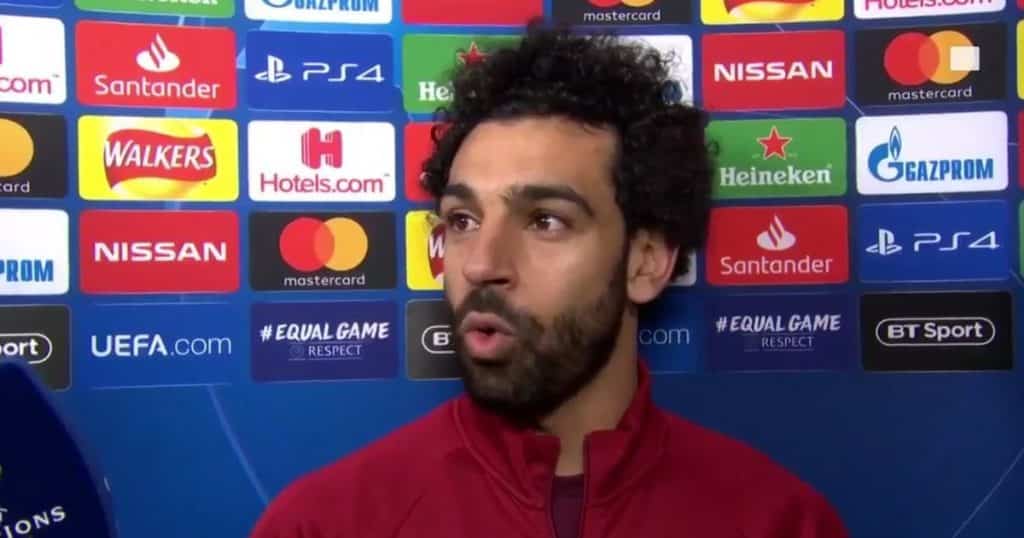 Egyptian right-winger Mohamed Salah has sent a fresh message to Liverpool fans as the Reds prepare for this season's UEFA Champions league final against Real Madrid next Saturday at Stade de France, Paris.
Liverpool missed out on Premier League title on Sunday despite winning their last game of the season (3-1 vs Wolves) as City completed a stunning comeback against Aston Villa (3-2) to clinch their fourth league title in five years.
Salah was among the scorers for the Reds in their last match at Anfield this season and that goal helped him securing Premier League Golden Boot.
Read more : Real Madrid star responds to Salah's comments on UCL final
With the league now over, the 29-year old took onto social media to address the fans as Champions league final awaits he and his teammates later this week.
"We are not done yet", Salah wrote on his Twitter account.
Thus said, he is eager to take his revenge over Real Madrid after bein forced off following his hanging with Sergio Ramos in 2018 as Liverpool bowed (1-3) to Real Madrid.
In addition, Mohamed Salah has 8 goals and 2 assists to his name this season in the UEFA Champions league.