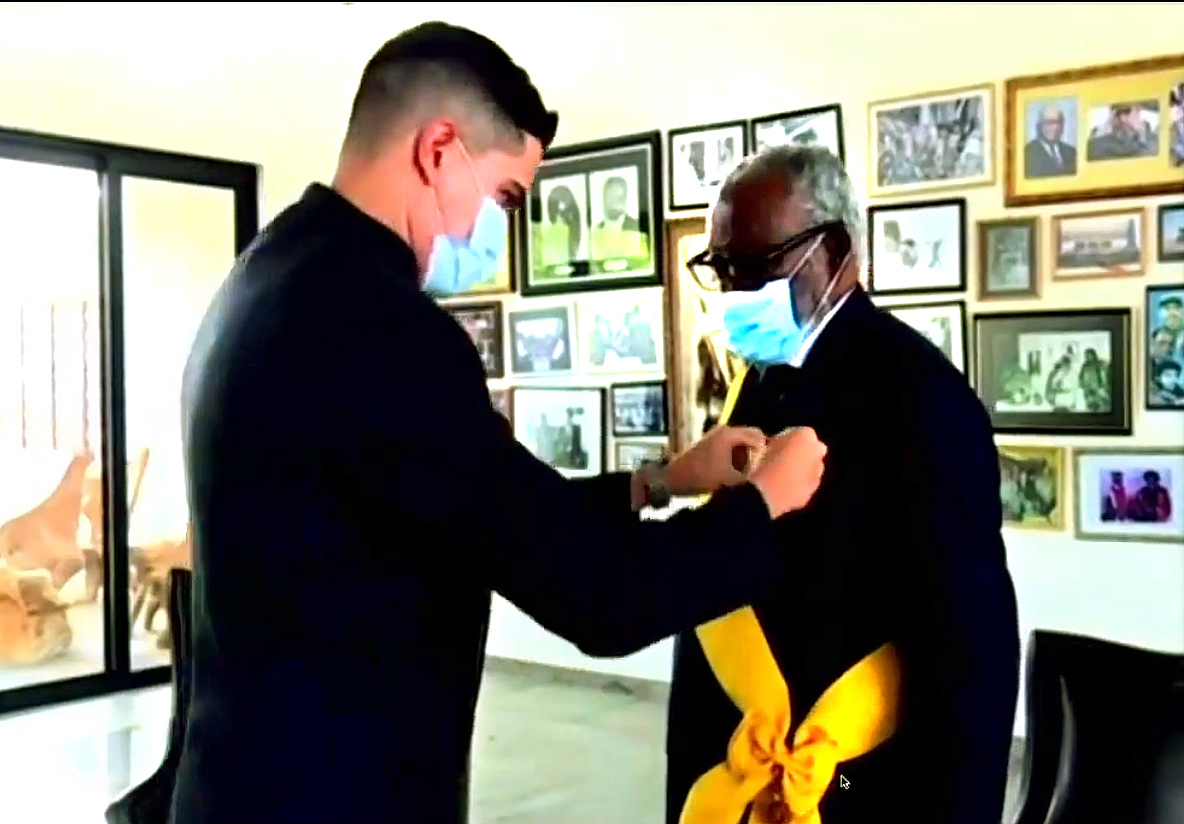 The Fransisco de Miranda First Class is awarded to those who have contributed to the the progress of their country or humanity.
Accepting the award, the Founding President said "I thank you for this honor, which is named after a selfless revolutionary whose deeds will never be forgotten".
He further noted that he accepts this Award with humility on behalf of the Namibian people and other progressive people of the world, especially those who stood in solidarity with us during our liberation struggle for freedom and genuine independence.
Hon. Netumbo Nandi-Ndaitwah thanked the Government of the Bolivarian Republic of Venezuela noting that "this award is not only in recognition of what has been achieved but it also reinvigorates me and others to be unrelenting in striving for justice, peace, equality and solidarity amongst the people of Africa and the world at large".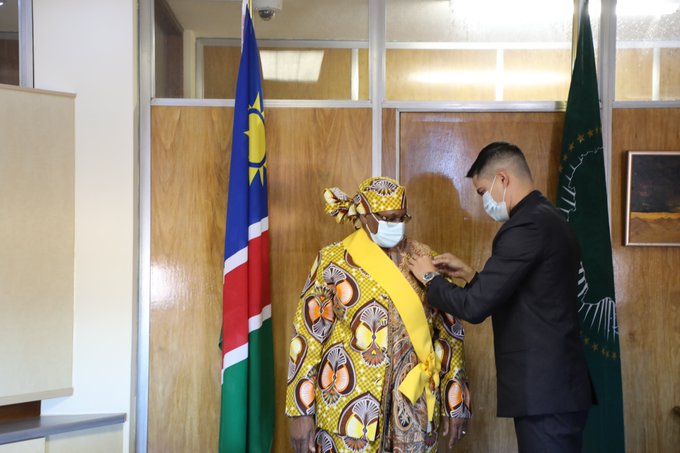 "I accept this award as a source of encouragement to continue contributing to building a better and just world and wish to dedicate it to the working class, the peasants and women all over the world who are faced with injustice every single day.
It is my hope that we will continue to see significant changes in the lives of the working class all over the world and the empowerment of women, thus bringing them closer to decision making processes and allowing them to actively advance the global agenda for Sustainable Development", she added.
Hits: 34