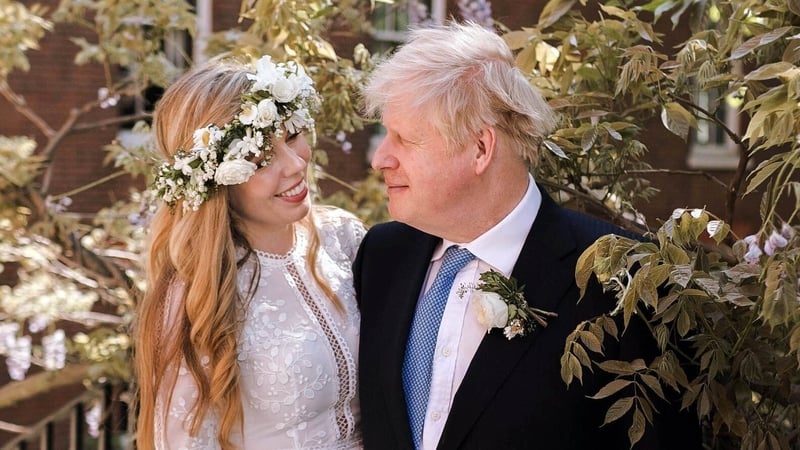 LONDON, United Kingdom
British Prime Minister Boris Johnson married his fiancée Carrie Symonds in a secret ceremony at Westminster Cathedral yesterday, his office said, confirming media reports.
A Number 10 Spokesperson said: "The Prime Minister and Ms Symonds were married yesterday afternoon in a small ceremony at Westminster Cathedral.
"The couple will celebrate their wedding with family and friends next summer."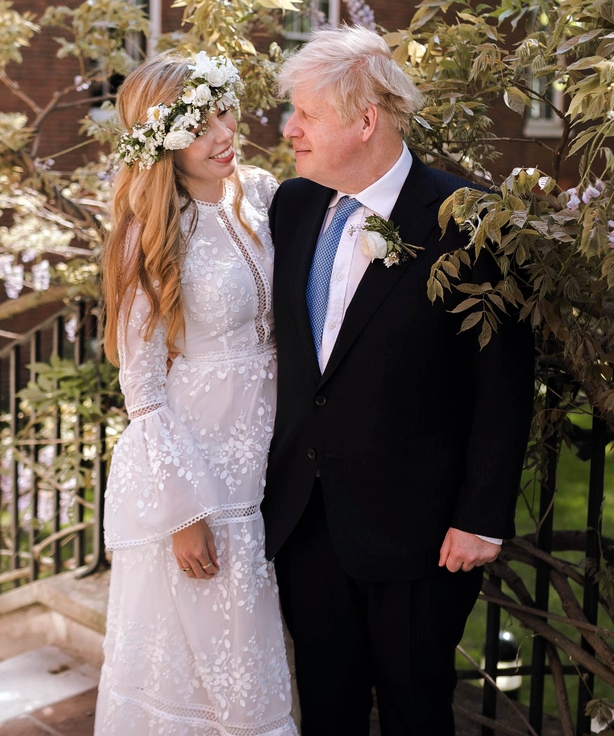 The Sun newspaper reported that even senior Downing Street aides were totally unaware Mr Johnson and Ms Symonds were about to tie the knot.
They announced their engagement, together with the news that they were expecting their first child, in February last year.
It is Mr Johnson's third marriage, having finalised his divorce from his second wife Marina Wheeler in 2020.

He and Ms Symonds have a son, Wilfred, who was born in April 2020.
The wedding ceremony at the Catholic cathedral was carried out by Father Daniel Humphreys, who had given the couple pre-marriage instructions, and baptised Wilfred last year, The Sun reported.
Shortly after 1.30pm, the cathedral was suddenly cleared of visitors, with staff saying it was going into lockdown, the newspaper said.
Half an hour later, a limousine carrying the bride swept into the piazza outside the main west door.
Ms Symonds wore a long white dress but not a veil, while Mr Johnson was described as wearing a "very dapper" suit.
The ceremony meant Mr Johnson became the first prime minister to marry in office since Lord Liverpool married Mary Chester in 1822.
The marriage comes just days after the couple were said to have sent save-the-date cards to family and friends for a celebratory event on 30 July 2022.
Weddings in England are currently subject to strict coronavirus restrictions. Ceremonies are permitted for up to 30 people in Covid-secure venues.
Wedding receptions are also allowed for up to 30 people in a Covid-secure venue or outdoors.
But dancing is advised against due to the increased risk of transmission, except the couple's traditional first dance.
Mr Johnson's father Stanley was spotted in Downing Street after the ceremony, while guests and musicians were seen leaving No 10 on Saturday night.
The wedding comes at the end of a difficult week for the British Prime Minister in which his former aide Dominic Cummings branded him unfit for office.
Mr Cummings alleged that Ms Symonds had distracted Mr Johnson from the pandemic by "going crackers" over "trivial" stories about them in the press.
He also accused her of trying to change appointments and get her friends jobs, and confirmed his resignation was "definitely connected" to this.
Ms Symonds joined the Tory party media machine in 2009, first as a press adviser, then head of broadcast at Conservative Campaign Headquarters ahead of the 2015 general election.
Her association with Mr Johnson dates back to the early years, having worked on his successful re-election bid at City Hall in 2012.
Prior to political PR, Ms Symonds had several jobs in the world of commercial communications and marketing.
Ms Symonds's acquaintance with the media and national discourse has a familial link.
She is the daughter of Matthew Symonds, a co-founder of The Independent, and Josephine Mcaffee who was one of the paper's lawyers.
Hits: 52