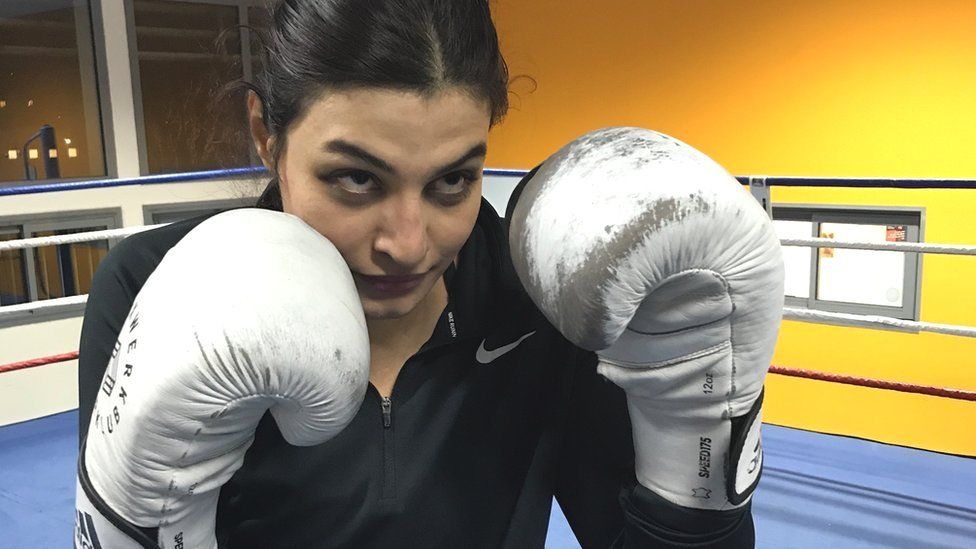 Sadaf Khadem trains at her boxing club in Royan on the south-west coast of France three nights a week. The Iranian-born boxer hopes one day to go professional.
Several posters of the 28-year-old in her boxing outfit are pinned to the club walls.
But Sadaf has paid a big personal price for her passion – living in exile here in France for the past three years.
She took up the sport in Tehran, shadow-boxing in the parks or discreetly in boxing rings as women are not allowed to box in Iran.
Desperate to progress in the sport and through contacts in the Iranian diaspora in France, a bout was set up in the coastal town of Royan in 2019.
The local boxing club president Franck Weus, a former boxer and local community leader, took up the challenge. Around 40% of the boxers in his club are women and he even raised the money to fly Sadaf over for the fight, which attracted 1,500 spectators.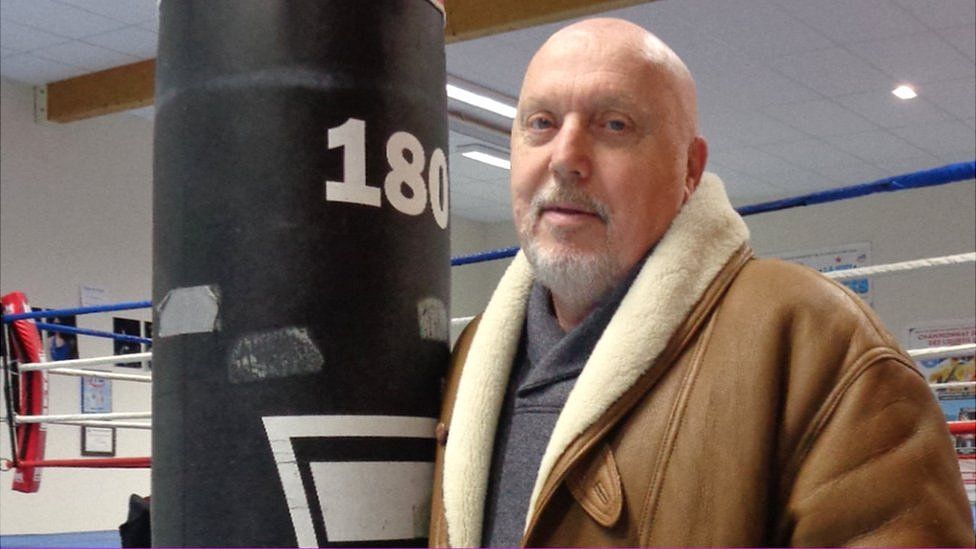 "I immediately accepted the job because there is boxing and the sport of course, but also the human factor to take into account," he tells me. "An Iranian woman who wants to box but is not allowed to at home. We know about all the hurdles they face and especially now with hundreds dead simply because they want to remove their veil."
He is referring to the mass protests that have erupted in Iran since the death of a 22-year-old woman, Mahsa Amini, last September. She died in custody after being arrested by morality police allegedly for not wearing her hijab correctly.
Her death has sparked demonstrations across the country, which have left hundreds of mainly young protesters and dozens of members of the security services dead, according to human rights groups.
Thousands of demonstrators have been arrested although Iran's supreme leader has indicated many may be pardoned. Four men accused by the Iranian authorities of participating in a violent uprising have been executed in very swift trials.
Sadaf Khadem won her bout and on her return to the airport to fly home she received the news that she faced arrest on her arrival for boxing and practising a sport without wearing a veil or hijab. So she turned back – and has stayed put in France ever since.
"I know the situation of Iran and unfortunately I am not with the people of Iran, but my life and my home now is France," she says. "I say we don't have accidents in life. I paid for being Sadaf Khadem, the first Iranian female boxer. So I don't say why me? All the things that happened to me, I don't say why me?"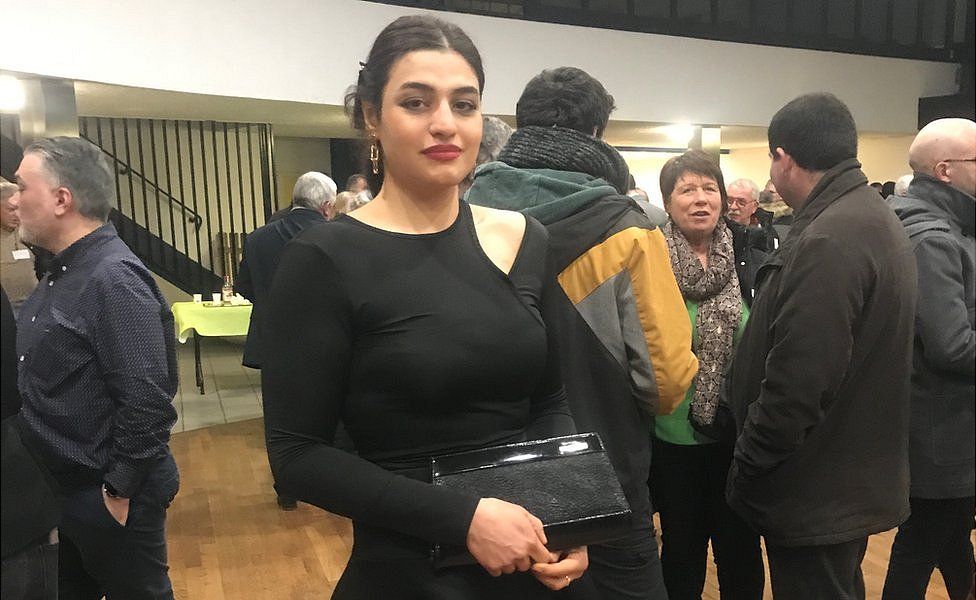 Sadaf's plight has struck a chord in this part of south-western France. She was invited to a reception by her local MP, Christophe Plassard, who is trying to pull strings to get her a French passport.
"She would like to have French citizenship but she doesn't tick all the right boxes because she hasn't been here five years," he tells me, adding: "But I am trying because she has earned it and her combat is extraordinary."
At the reception, Sadaf wore clothing that might well have landed her in trouble in Tehran. Something she often highlights in photos she publishes on her social media accounts for her supporters back in Iran.
"Every day on my Instagram or email I receive too many messages: 'To Sadaf, when I see the ways of your life we are motivated to continue for our lives.' For me it's a pleasure, an honour for me. I am very happy that I am good motivation for many people too."
When she's not boxing, Sadaf is getting a diploma in marketing alongside work experience.
Moved by her story, Corrine Huet volunteered to be her business coach and adviser at a training school in Royan. "I'm a mother of five children and as a teacher there was no way I could ignore her call for help," she says. "She deserves it – she's a fighter".

Since her self-imposed exile began three years ago, Sadaf has met her father and sisters once a year in either Turkey or Dubai. Being exiled meant that she was unable to be by her mother's side when she died with Covid in Iran.
She is reluctant to give advice to those her age fighting for freedom back home because of the risks they face. "I found the courage in France that I never had in Iran. What is important is I found some humanity here. Unfortunately because of this government in Iran the people there have lost their human rights."
She has no idea if she still faces arrest if she tries to return home. A spokesman at the Iranian embassy in Paris told me he had nothing to say on the matter.
Source:BBC