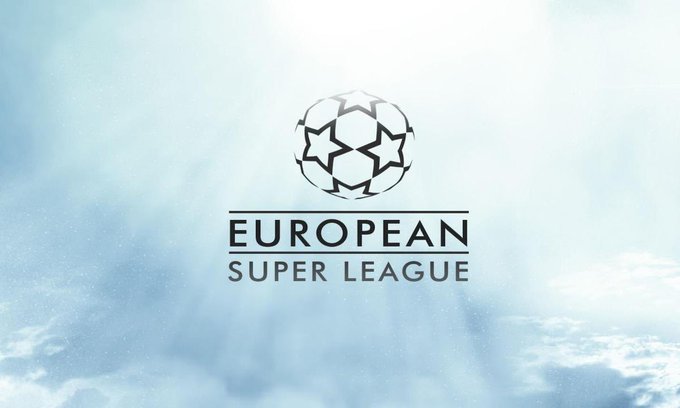 The president of Barcelona, Joan Laporta, said on Thursday that the creation of the European Super League was "progressing" and that he anticipated a favorable court decision for the competition that Uefa and Fifa vehemently reject.
A Super League attempt by 12 clubs in 2021 shocked European football, but most clubs withdrew from the initiative in the wake of outcry from fans and politicians.
Despite opposition from a variety of sources, Barcelona, Real Madrid, and Juventus have persisted in calling for the establishment of a prospective Super League.
"The Super League is progressing" and will be "more sustainable" for clubs, Laporta told a press conference.
The organization supporting the Super League, A22 Sports Management, announced its ten guiding principles for the league and stated its views in numerous European publications.
One of these is the development of a "open" competition with several classes and between 60 and 80 teams.
"Participating clubs should remain fully committed to domestic tournaments as they do today," A22 added, after critics said the Super League sought to rival national leagues and Uefa-organised club competitions.
"What we want is that dialogue with Uefa isn't broken and is harmonised with national leagues.
" I think that through dialogue we will finally reach a good deal with Uefa," Laporta added on Thursday.
The Super League must work with Uefa, but it must also "be primarily regulated by the clubs," the Spaniard continued.
Uefa and Fifa are the targets of a case filed at the European Court of Justice accusing them of misusing their authority by threatening to ban clubs and players who want to participate in a Super League.
Laporta predicted that the European Union's highest court will issue a decision in April, allowing the Super League's organizers to proceed with the competition.
In December, the court's advocate general, whose recommendations are frequently adopted by judges, issued the first decision in Uefa's favor.
In a statement, the European Club Association reiterated its longtime opposition to the project and referred to A22's proposals as "another purposely skewed and deceptive attempt" to undermine ongoing efforts by football's stakeholders to advance the game.
In October of last year, Florentino Perez, the president of Real Madrid, claimed that football was "sick" and that a European Super League could cure it. Perez presented the original Super League project in 2021.
The first 12 clubs to propose the breakaway initiative included the "big six" Premier League clubs: Arsenal, Chelsea, Liverpool, Manchester City, Manchester United, and Tottenham.
Laporta has suggested the Super League might compete with the English first division, but they withdrew and vowed not to return to the initiative.
Source:Africa Top Sports