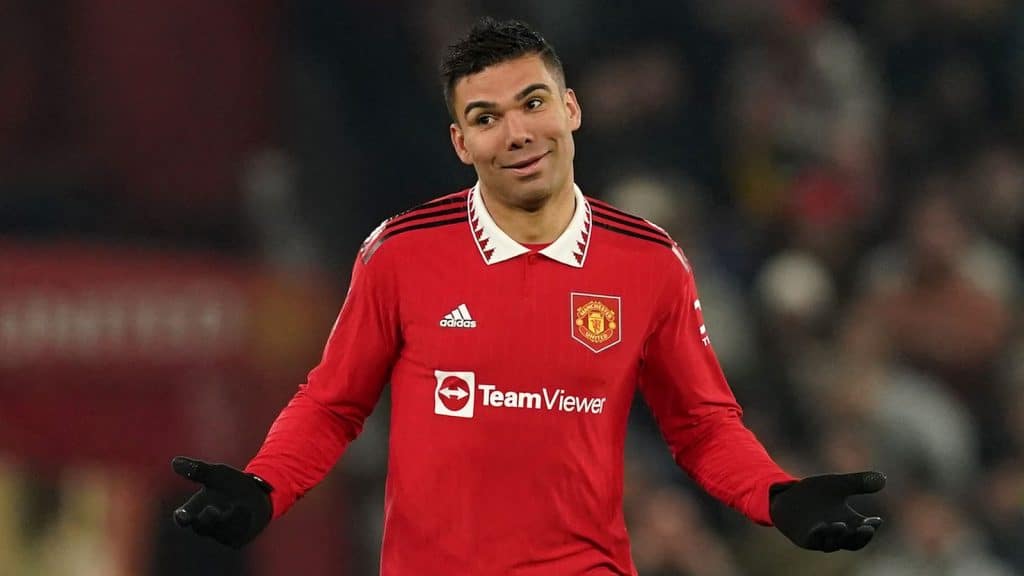 Brazilian midfielder Casemiro is confident Manchester United can win titles should the club continue with this impressive run since the start of the new year.
The former Real Madrid man has been a great addition for the Red Devils since his arrival at Old Trafford.
The four-time Champions league winner had a quick adaptation to new life under Erik ten Hag and is one of the main men of the Dutch manager.
Casemiro was ruled out of Manchester United game against Arsenal last week-end due to a yellow card.
Read more : Al-Nassr announce Cristiano Ronaldo departure only after 2 games
And the South American was back on Saturday evening in FA Cup with a brace in a 3-1 win against Reading FC.
Speaking after the game, he said : "I'm very comfortable at Manchester United, extremely happy to be here and enjoying every moment like a 15-year-old kid.
"Manchester United is a big club… in my opinion, if we look at the titles, it's the biggest in England. In our lives we have to have goals and challenges. It was a challenge for me to keep growing and developing in my career.
"We're on a good path. This is the way to win titles, but we need to keep growing. We know we're progressing within a plan, step by step we're building a well-structured team and this is important. To win titles in the future, you have to build a solid foundation."
 African Top Sport