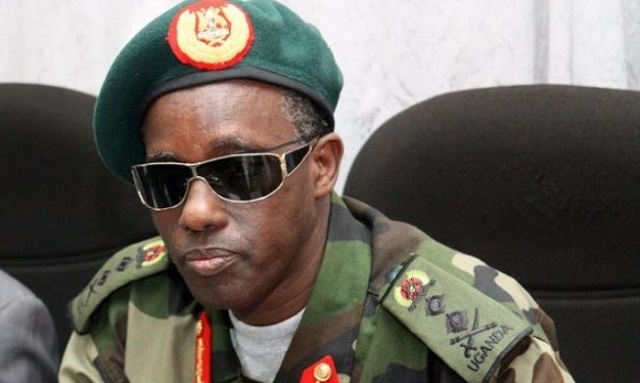 General Elly Tumwine is dead, one of the 1986 Luwero Bush War veterans. The 68-year-old military man died in Nairobi, Kenya at Aga khan Hospital where he was fighting cancer.
The former minister of security has been battling cancer for some good time. His death has been fakely announced on social media since last year. At the end of last year, he even made a cameo appearance at the National Media center to inform the public that he was still much alive and his death publications were hoaxes.
However, a few weeks ago, his family and the government of Uganda informed the public that the five-star general was airlifted from Nakasero Hospital Kampala to Aga Khan Hospital Nairobi, Kenya when his condition got critical.
Gen Tumwine was announced dead today morning as different reliable sources confirmed after succumbing to cancer-related issues.
Elly Tumwine's life before death
He was among the 42 young men that went to war in Luweero in the 1980s with 27 guns. They attacked Kabamba barracks to unveil the NRA liberation war of which they became victorious five years later. Tumwine and the now NRA  took over the reigns of governance in Uganda in 1986 up to now.
Tumwine joined Museveni and co in the FRONASA forces in 1978 when he abandoned his teaching career.
Their leader contested in the 1980 elections and after their conclusion, he went to the bush with a mission to liberate Uganda, and created National Resistance Army in 1981 and Tumwine was among the first recruits.
The demised general is uploaded for shooting the first bullet in the operation that launched the 1981 Liberation War in Luwero.
At the end of the war in 1986, he was among the six top officials of the NRA high command which changed into the now UPDF High Command.
He went on to serve in the NRM government in various ministerial positions and his last high rank was the Minister of Security, the role he left in 2021 and made a presidential adviser till his death.
Controversies around Tumwine
While he was cherished among his peer and the NRM government, the downtrodden public labeled him cruel and brutal.
For instance in 2020 when he was the security minister, he annoyed the public by making controversial statements about the mass killing of people around Kampala during the free Bobiwine protests.
From then he was hated by the public and many wished him the worst. When his ailing situation was announced in the public domain. Sarcastic statements were posted on various social media platforms.
Today when he died, jubilant posts were made instead of deploring his demise.
However, as genesis 3:19 says, " For dust you are and to dust, you shall return". Rest in peace General Elly Tumwine, we commiserate with your family.