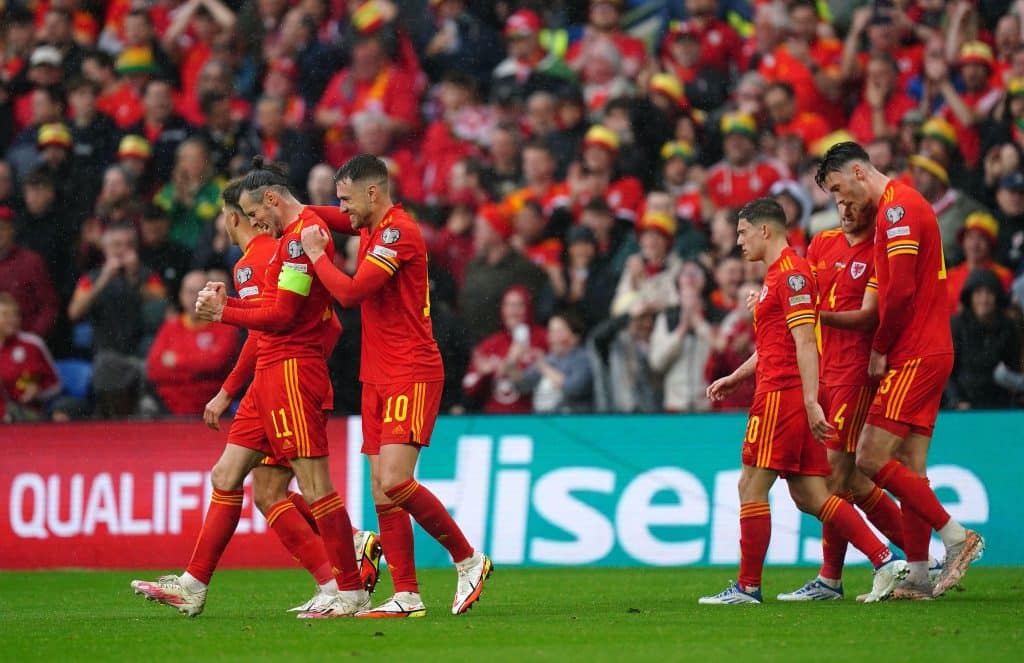 On a night of intense emotion and drama in Cardiff, Wales overcame another monumental effort from Ukraine to qualify for their first World Cup since 1958.
After defeating Scotland in an emotionally taxing semi-final four days earlier, the Ukrainians were once again excellent, but fell just short in their effort to reach only their second World Cup in their history, despite their country being mired in a conflict with Russia.
Wales, on the other hand, did so at an euphoric Cardiff City Stadium.
Gareth Bale's first-half free-kick was clumsily headed in by Ukraine captain Andriy Yarmolenko, a terrible manner for the visitors to surrender after dominating up to that point.
In a frantic second half, both teams were fatigued but put players forward, with Wales' substitute Brennan Johnson hitting the post and Bale missing a wonderful opportunity.
Ukraine had several chances to equalise, but were thwarted by Wayne Hennessey's outstanding goalkeeping and Ben Davies' tenacious defending.
The celebrations inside a deafening Cardiff City Stadium highlighted to how therapeutic it is for this footballing nation to end its 64-year World Cup wait.
Now Wales can look forward to competing in football's most prestigious tournament in November, where they will be joined by England, the United States, and Iran in their group in Qatar.
This Ukrainian team has been an inspiration, playing against the backdrop of Russia's invasion of their homeland.
They were cheered on by their ardent supporters in Cardiff, including 100 refugees who were granted free tickets by the Football Association of Wales, while home fans showed their admiration for the away team with heartfelt applause before kick-off.
However, Wales' mantra in the build-up to this game – as cold as it may have seemed – was that they needed to remove the emotion from the situation and momentarily set compassion aside.
They did it to fulfil a long-held ambition of theirs.
Qatar 2022: Wales Defeat Ukraine To Reach World After 64 Years (africatopsports.com)