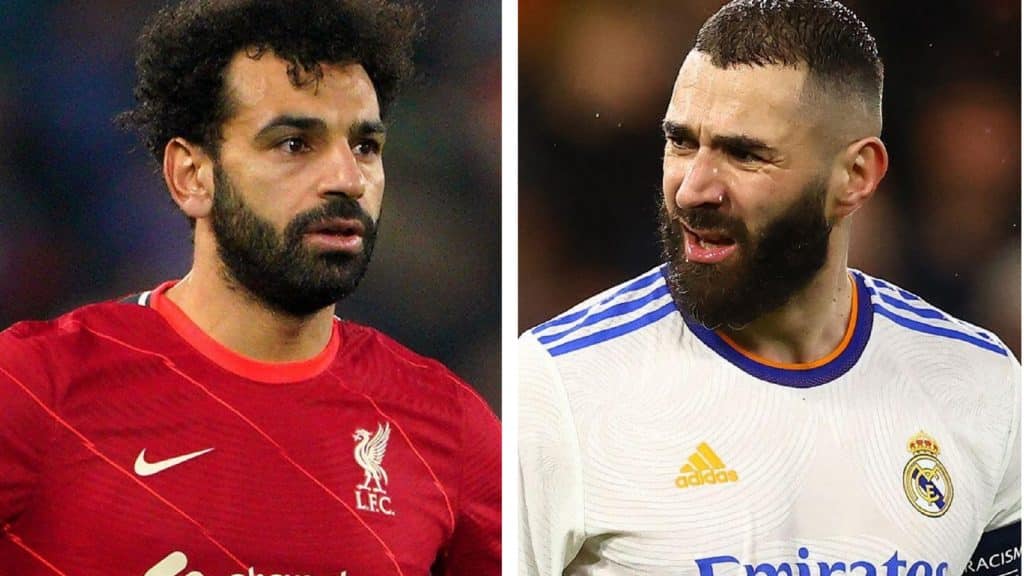 Real Madrid forward Karim Benzema has responded to Liverpool right-winger Mohamed Salah's comments over their UEFA Champions league final clash on Saturday.
Like Federico Valverde did, Benzema was asked to react on Salah's tweet after Liverpool got to know their UCL final foe is Real Madrid.
The Egyptian 'king' said they 'have a score to settle' against the club who defeated them in the final in 2018 (1-3).
Read more : France Football announces Ballon d'Or 2022 ceremony date
Speaking on that Salah statement, Benzema told Movistar : "Liverpool have a lot of confidence."
"Maybe they think they already won the game, maybe they think this isn't the same Real Madrid as before, that they're favorites.
"Salah can say whatever he wants", he added.
With both players competing for Ballon d'Or 2022, the Champions league final is going to be interesting.