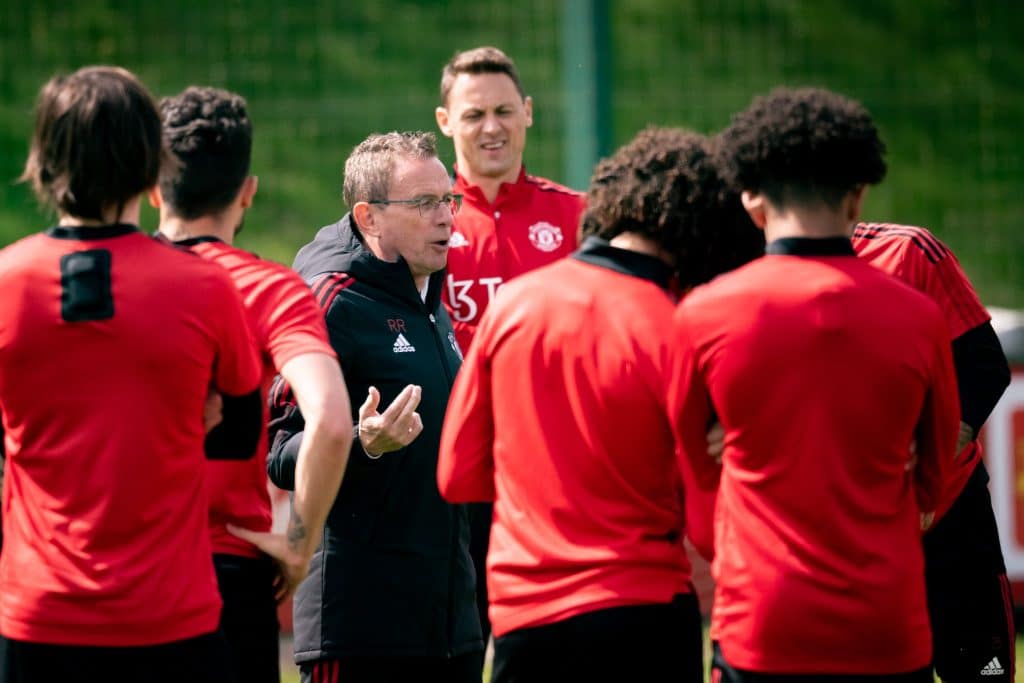 Ralf Rangnick spoke to the media ahead of Manchester United's Premier League match against Chelsea on Thursday.
The German provided an update on the team, revealing that Fred will not be able to play because he is still recovering from his hip flexor injury.
In addition to Edinson Cavani, Paul Pogba, and Luke Shaw, two more Reds, Harry Maguire and Jadon Sancho, have been added to the list of absentees.
"Fred is unfortunately not yet available," Ralf told reporters at his pre-match press conference.
"He tried to train yesterday but after training I had a long conversation with him and he just told me that he doesn't feel fully fit, he's not at 100 per cent, and with a player like Fred who's always committed to give his very best.
" I don't think it makes sense, with the muscular injury that he had, to play him too early, because that would mean we take the risk of a re-injury and this is something that I don't want to do.
"So he won't be available unfortunately tomorrow.
"And apart from that we have Harry Maguire who is not available.
"He has some issues with his knee, not a big thing – some niggle in his knee.
"He hasn't been training, neither yesterday or today.
"Paul obviously, Fred, Edinson, Luke Shaw and Jadon – Jadon is ill, he has tonsillitis since yesterday, couldn't train today and will also be not available tomorrow."
Rangnick hopes to get Cavani back in training the day after the match against Thomas Tuchel's side, with the goal of having him available for the season's last three games.
"Well, he should be back in training on Friday, so the day after the Chelsea game, according to the team doctor, and then we will have to see," Ralf said.
"He has been out for quite some time now but according to our team doctor he should be back in training on Friday."
"Aaron Wan-Bissaka is also a doubt with an unspecified issue.
Because of the multiple absences, Rangnick stated he may consider utilising players from the youth team in the remaining games, but only if the timing was perfect.
"Well, it's possible. We have quite a few players missing tomorrow and one or two still with question marks so we will have to wait and see until tomorrow to see if, for example, Aaron Wan-Bissaka can play.
"I already played Hannibal at Liverpool so it's possible [I'll play youngsters] but we also have to be fair enough to those players.
"It has to be the right moment, they should have a chance to play well and perform well so it's not just pushing them into a game. I think it should also be the right moment."
Rangnick To Miss Key Players Ahead Man United, Chelsea Clash (africatopsports.com)