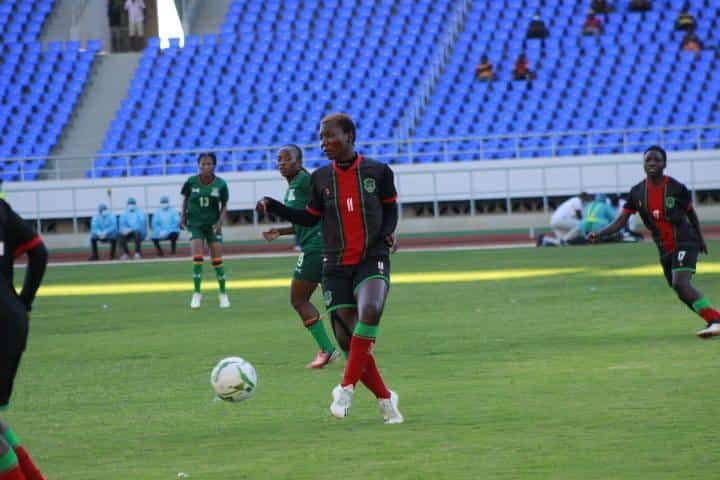 Nigeria Women's Football League champions Rivers Angels have signed Malawian striker Fazila Chiyembekezo on a year-long loan contract from Skippers FC of Lilongwe.
Nigeria website tobexmedia.com has since quoted Angels General Manager Matilda Otuene as confirming Fazila's transfer.
"Fazila joining the Angels is a big plus to the team. We want to consolidate on being the formidable team we are and it is important we make Rivers Angels a fearless goal scoring team. We want to defend and retain our title as the NWFL Champions," she is quoted saying.
Skippers' Administration Manager, Linda Kasenda, told Malawi's The Nation newspaper that Fazila left for Nigeria on Friday.
"Apart from receiving a salary, our player will be provided with free food, accommodation and internal transport. The Nigerian club will also be giving Chiyembekeza a return air-ticket whenever she wants to come home on holidays. As Skippers, we are satisfied with the deal," Kasenda is quoted saying.
The Malawi women's team striker has since told the media that she hopes her move to Nigeria would open more windows of opportunities for her.
"It feels great to land a deal with a top Nigerian club that also has players from other countries. They are a big club that will help me to further improve my skills and probably help me clinch deals in Europe," Fazila said.
Fazila, is alongside Temwa and Tabitha Chawinga, Asimenye Simwaka and Sabina Thom among Malawi women's national team's regulars.
Fazila's parent club Skippers are among women's football top teams in Malawi alongside Blantyre Zero and DD Sunshine.
The Nigerian side spotted Fazila at the 2021 Council of Southern Africa Football Associations Women's Championship held in South Africa, where Malawi's Scorchers reached the final for the first time.
Malawian striker signs for Nigeria Women's League champions (africatopsports.com)