Opposition figure shot and a soldier killed with an explosive device in separate attacks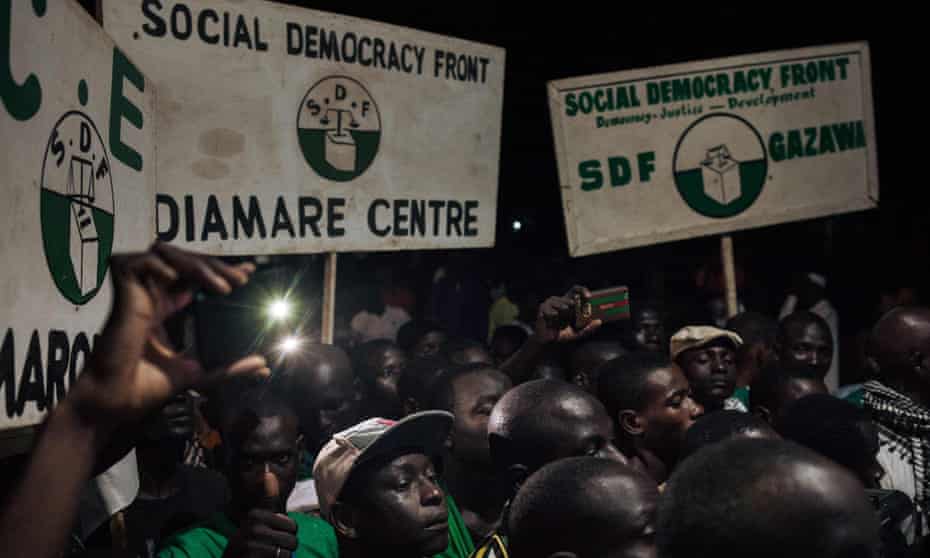 A prominent opposition figure and a soldier have been killed in separate attacks in Cameroon's restive anglophone regions, intensifying security concerns as the country hosts the Africa Cup of Nations football tournament.
Henry Kemende, a senator for the Social Democratic Front party, was shot dead in Bamenda city in the north-west region. His party, who blamed separatist fighters for the attack, said gunmen forced him from his car and shot him in the chest.
In Buea in the neighbouring south-west region, separatist rebels killed a soldier with an improvised explosive device during an attack in which rebels exchanged gunfire with the army, Cho Ayaba, the head of the rebel Ambazonia Defence Forces, told Reuters.
Four teams competing in the Cup of Nations – Mali, the Gambia, Tunisia and Mauritania – are based in Buea, where many clashes between the army and the rebels have occurred. Ayaba said the aim of the attack was to disrupt preparations for two Group F games that are being played on Wednesday in Limbe, a coastal city about an hour's drive south from Buea.
No group has claimed responsibility for Kemende's death, but assassinations by armed separatists of figures deemed to be working with Cameroonian authorities are common in the anglophone regions.
The regions have been beset by violence since 2017, after protesters took to the streets in 2016 accusing the francophone-dominated authorities of marginalisation and of attempting to assimilate their education and legal systems into the dominant francophone system. The protests were brutally suppressed, fuelling violence from armed separatist groups.
Both the separatists and government forces have been accused of atrocities in the fighting, which has killed more than 3,000 people and forced more than 700,000 to flee their homes.
Groups from the minority English-speaking regions have sought to form a breakaway state called Ambazonia and have been accused of several gun and bomb attacks.
Schools in particular have been targeted, escalating an education boycott that began in 2017 and has deprived a generation of Cameroonian children of an education, according to a report by Human Rights Watch. Cameroonian security forces have been routinely accused of human rights abuses against anglophones, especially in rural areas.
Kemende was elected a senator for the Social Democratic Front in 2018, and was a high-profile critic of government failures to solve the crisis.
"We recovered his body, his chest riddled with bullets," Joshua Osih, the vice-president of the SDF, told Agence France-Presse. Osih said separatist elements opposed the SDF because it is a predominantly English-speaking party that participates in the political process and is opposed to the partition of Cameroon.
Richard Tamfu, a human rights lawyer and member of Cameroon Bar Council, described Kemende as an inspirational figure in Cameroon. "We call on the government to immediately open investigations for his killers to be brought to book," Tamfu said.
Cameroonian senator and soldier killed in restive anglophone regions | Cameroon | The Guardian