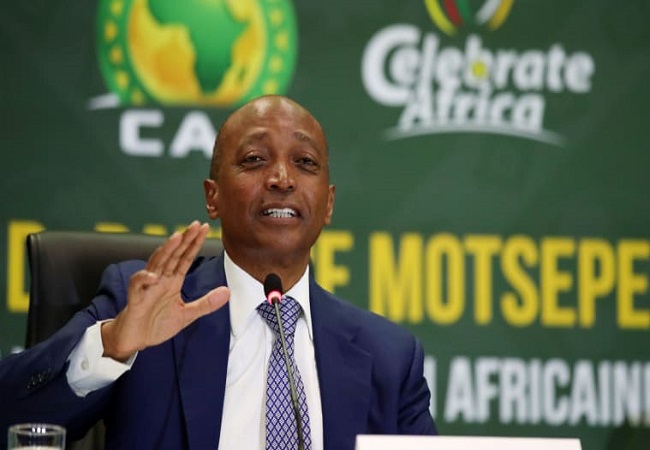 The Confederation of African Football (CAF) president Patrice Motsepe has vowed to ensure that the Africa Cup of Nations (AFCON) finals underway in Cameroon is a resounding success.
Motsepe said this in his speech marking the start of the 24-member tournament in Yaounde on Sunday evening, amid lingering doubts over rising Covid-19 cases that have hit teams hard.
"Today, we are here to show the best of football for Cameroon and the best of football for Africa," he said.
"I thank Gianni Infantino [FIFA president] for his support and thank you to president Paul Biya [of Cameroon]. Let us send the message to the world. We want to develop football.
"We want to send a message to the 54 African countries that it is going to be the best tournament that has ever taken place in Africa. We want inspire Africa. Today, we believe. It shows that we believe in Cameroon. We believe in ourselves and we believe in the people of Cameroon."
Biya, who arrived at the venue with his wife, has since declared AFCON finals open officially.
The competition involves six four-member groups and will end on February 6 2022. Algeria are the defending champions.
The build up to the competition has been overshadowed by reports of increasing Covid-19 cases among teams, weeks after Fifa and a body for clubs in Europe tried to refuse the release of players to AFCON saying CAF had fallen short of stating measures for protecting players from the pandemic.
However, CAF stood its ground to hold the competition which was shifted from last year.
Motsepe vows to ensure Cameroon's AFCON the best ever (africatopsports.com)